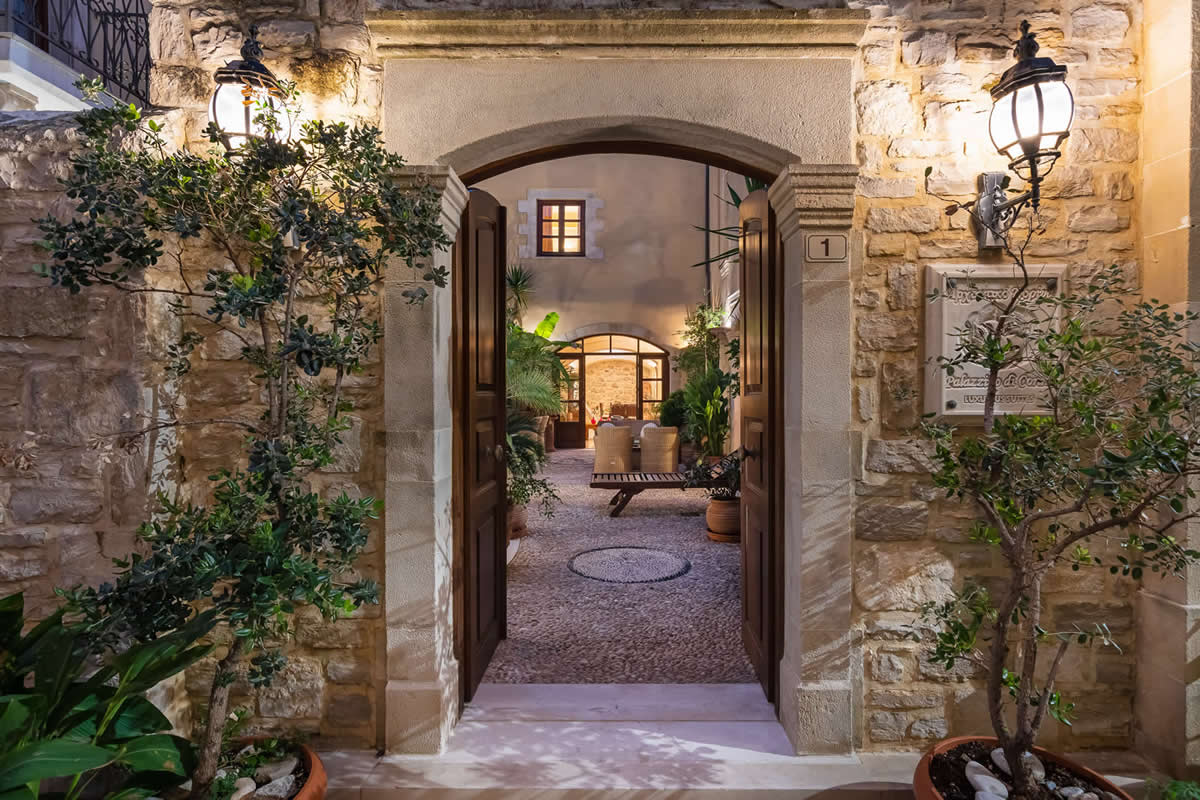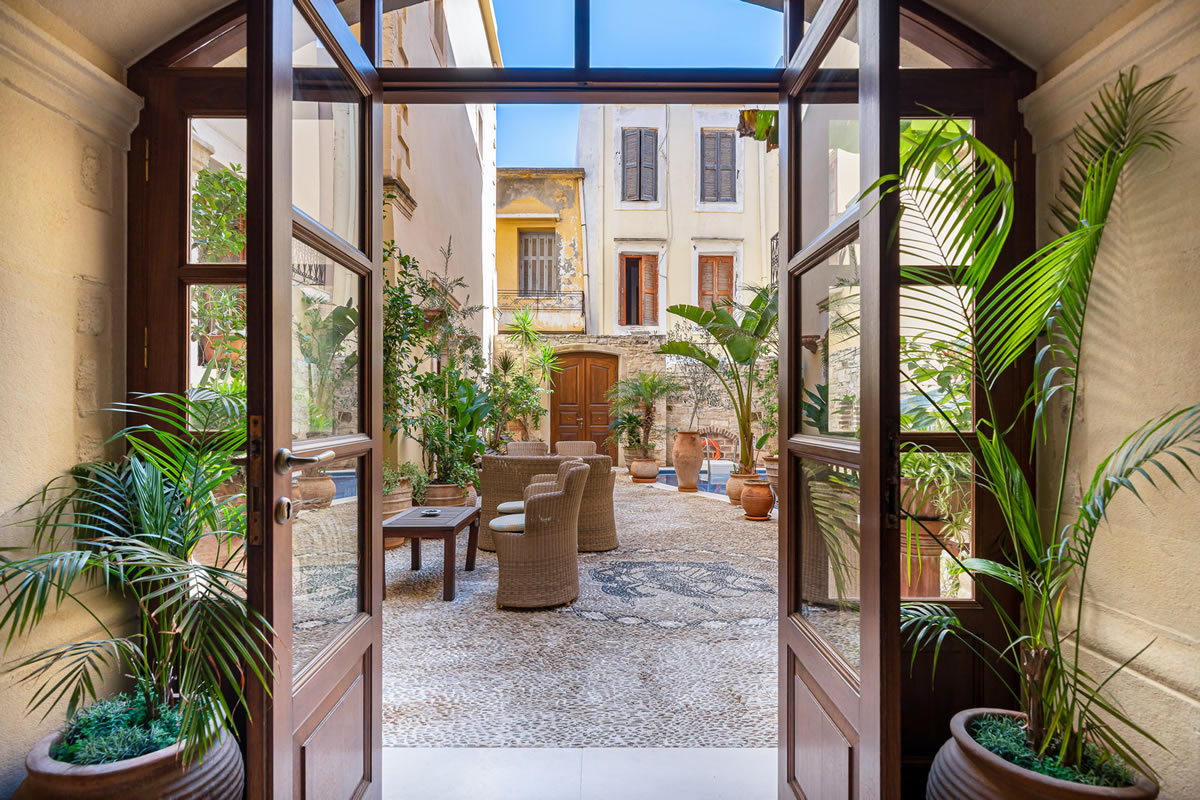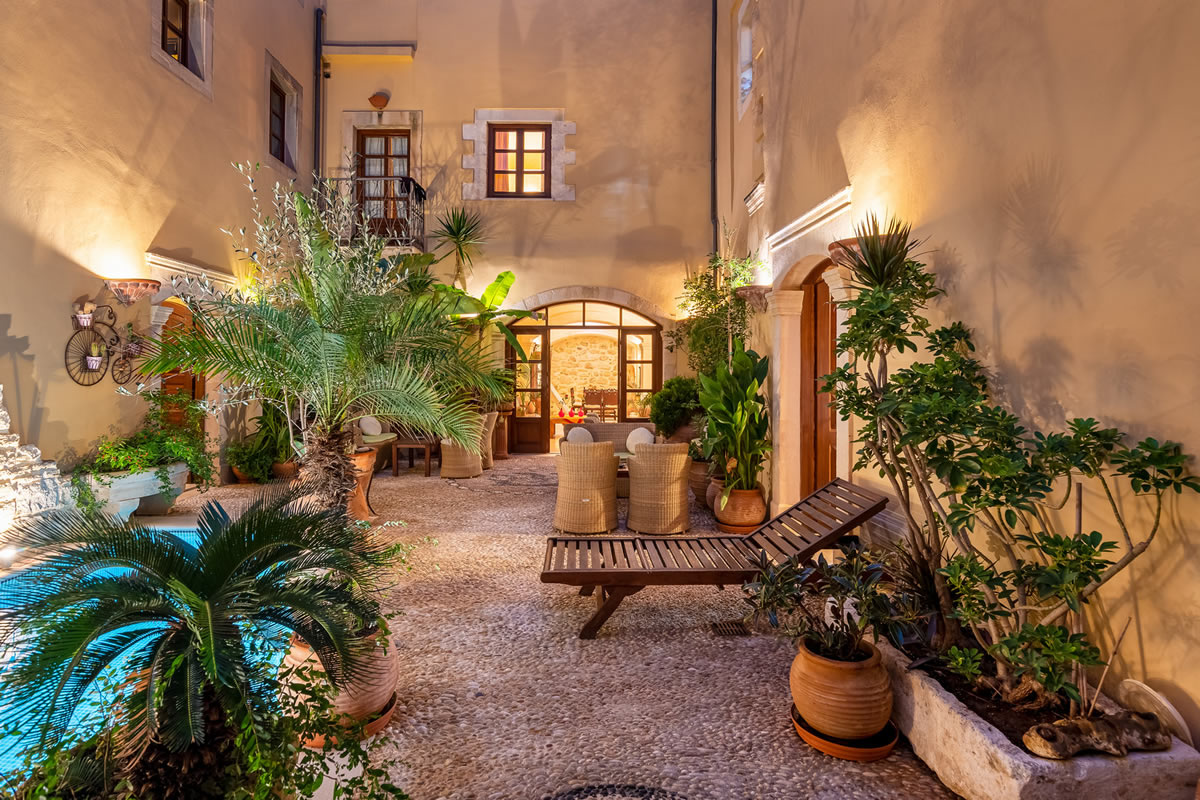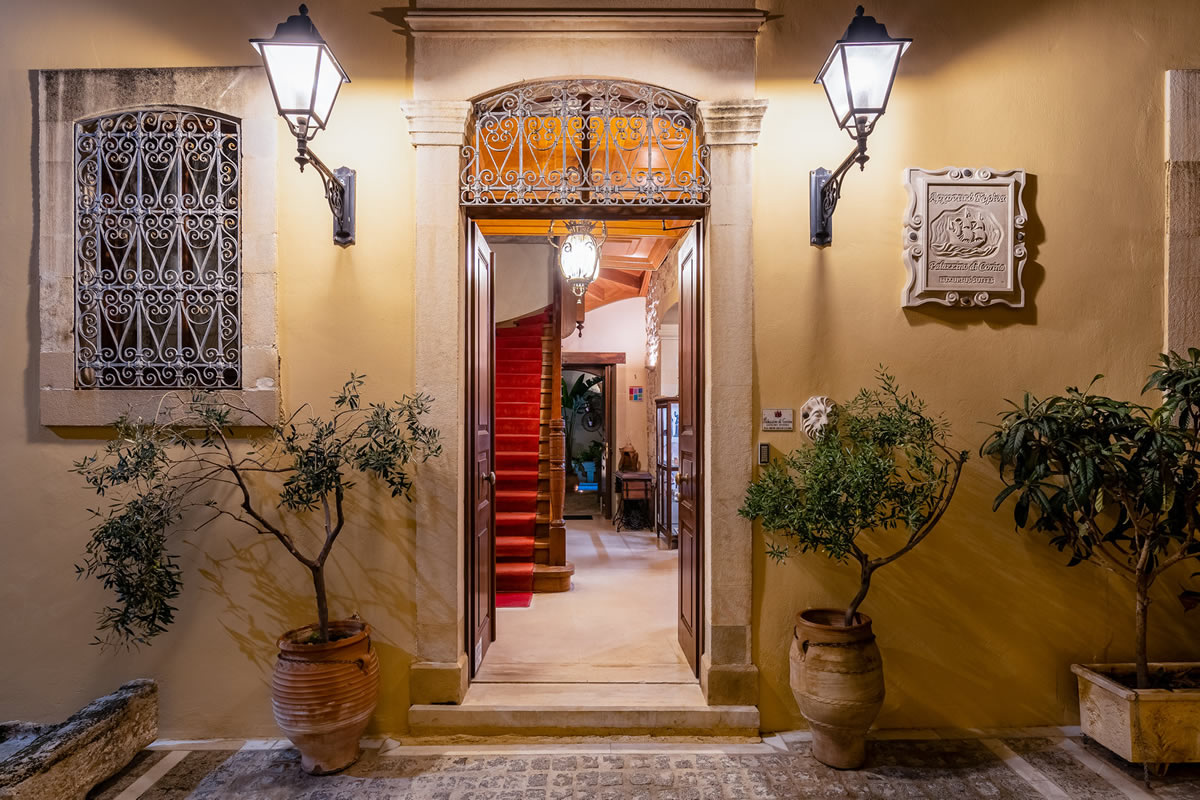 Welcome to Palazzino Di Corina
THE IDEAL PLACE FOR YOUR VACATION IN OLD TOWN OF RETHYMNO
The "Palazzino di Corina" is situated at a picturesque part of the Rethymno Old Town , very close to the Venetian port and the Fortress. It is a three-floor restored building of the Middle Ages with a combination of materials such as iron, wood, stone, antique furniture, and paintings at ceilings, composing a traditional atmosphere that makes the guest relax and enjoy his stay.
ACCOMMODATION
REFINED ELEMENTS & COZY AMBIANCE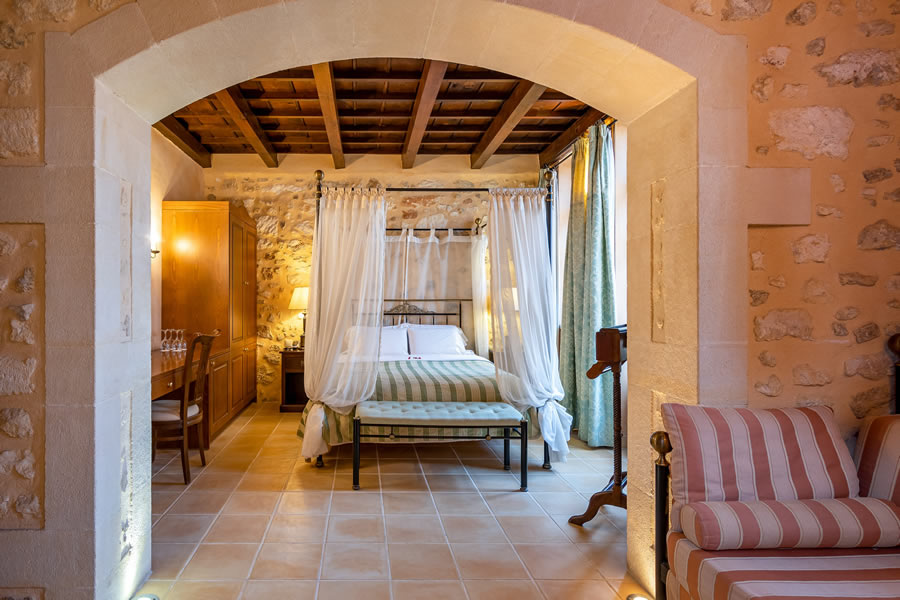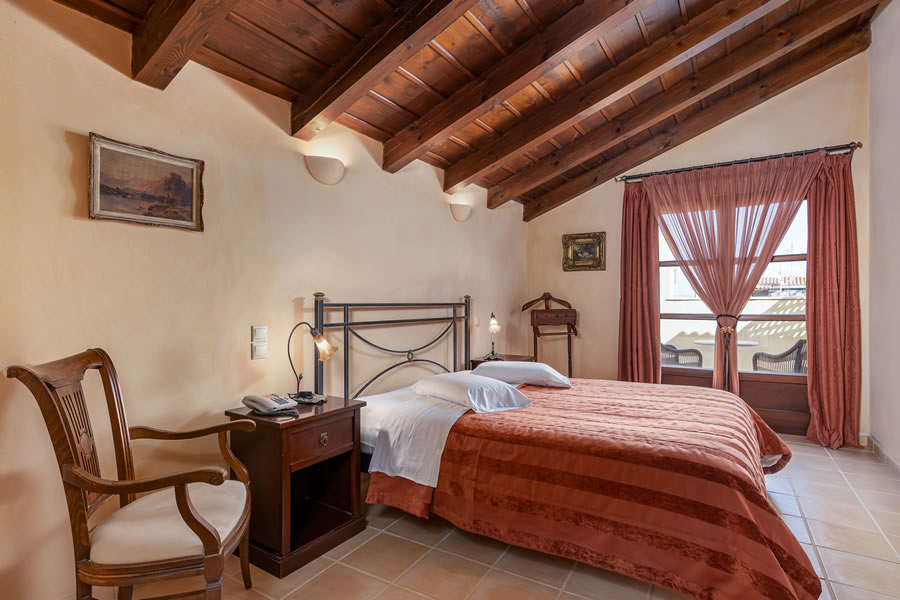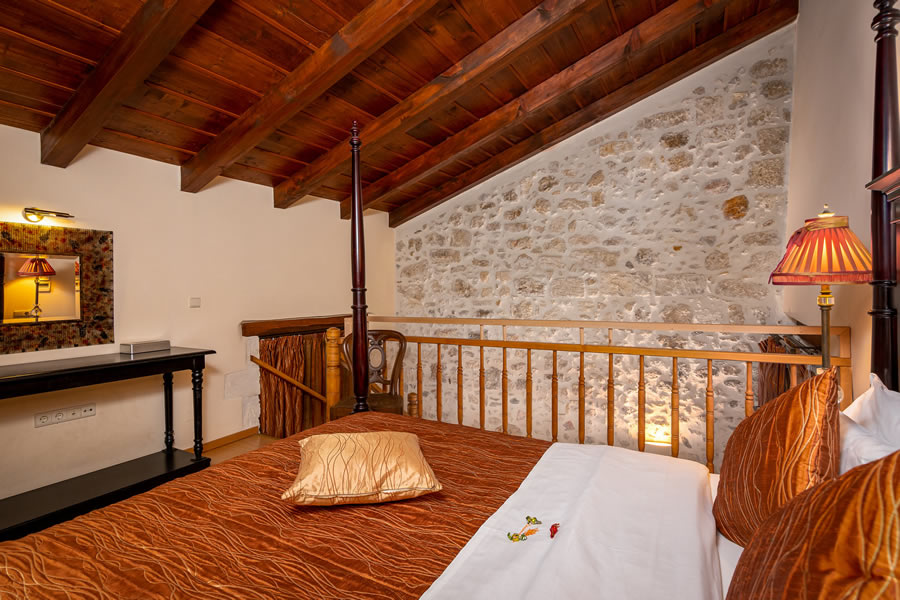 All of the rooms are equipped with free Wi-Fi, air condition, safe box, mini bar, satellite TV, direct telephone line, hydro massage or jaccuzi and hair dryer.
The guests can enjoy a small outdoor swimming pool at the flowered garden, with two sun beds.
ENJOY THE COMFORT
UNFORGETTABLE HOLIDAYS IN RETHYMNO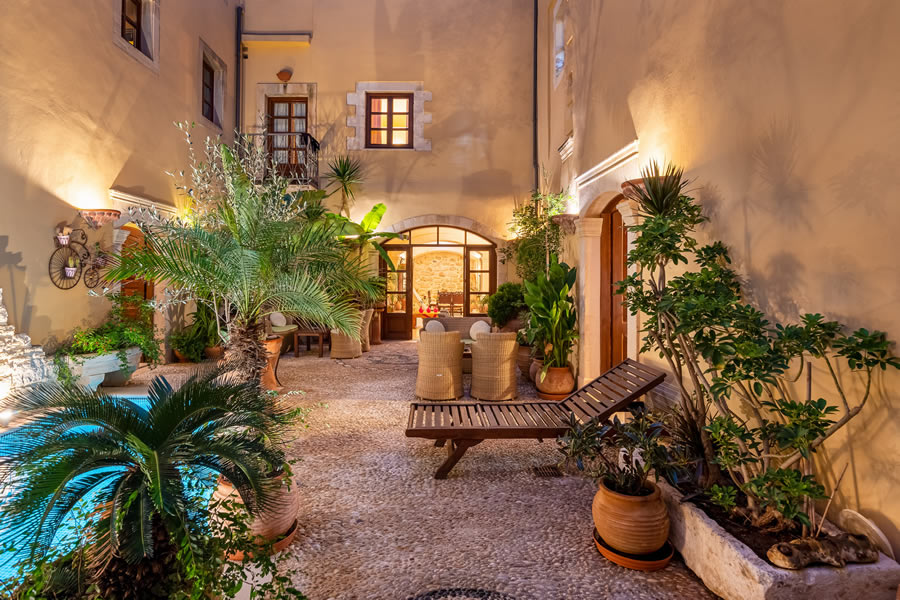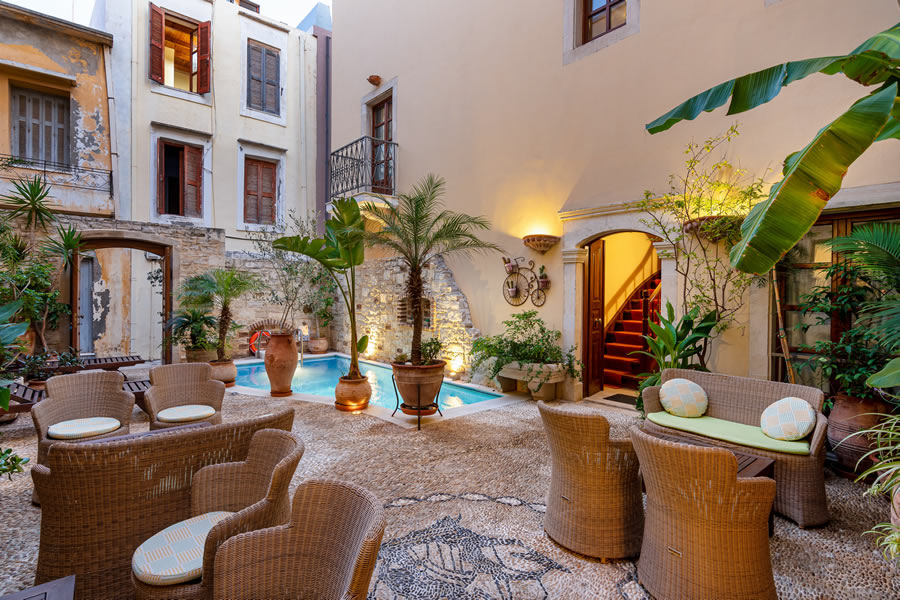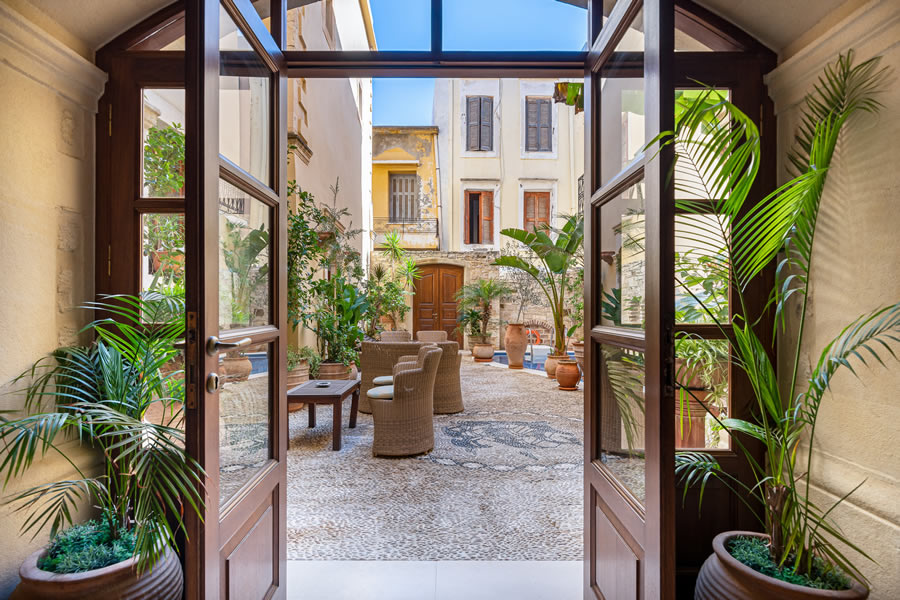 From the moment you step inside until the moment you leave, you will enjoy the friendly yet efficient service and total discretion of Palazzino di Corina personnel.
Steeped in its own long history, the Palazzino di Corina features all the facilities and amenities expected while focusing on romance, well-being, and authenticity.
"As always a wonderful stay"
We have just returned from a 10 day stay at our favourite hotel. The Corina for the fourth time has given us a wonderful holiday. We were greeted with an upgraded room, a junior suite with a lively balcony and hot tub. Our biggest thank you for the lovely room. The staff were as always friendly, welcoming and on hand constantly. Thank you to all at the Corina we WILL see you again
"Very friendly hotel with good service"
The staff was exceptionally friendly and welcoming and helpful to explain about the city and area. Our room was nice and clean. We felt very much at home. They also have a very fine restaurant at the hotel.
"Sweet place"
Great small hotel. A couple of minutes from the port. All the sights of the city are within walking distance. Very cozy and well appointed rooms. Friendly staff and delicious breakfasts. If you are traveling in Crete, visit this city and this hotel.
IMAGE GALLERY
GET A SMALL TASTE OF WHAT PALAZZINO DI CORINA HAS TO OFFER FOR YOU