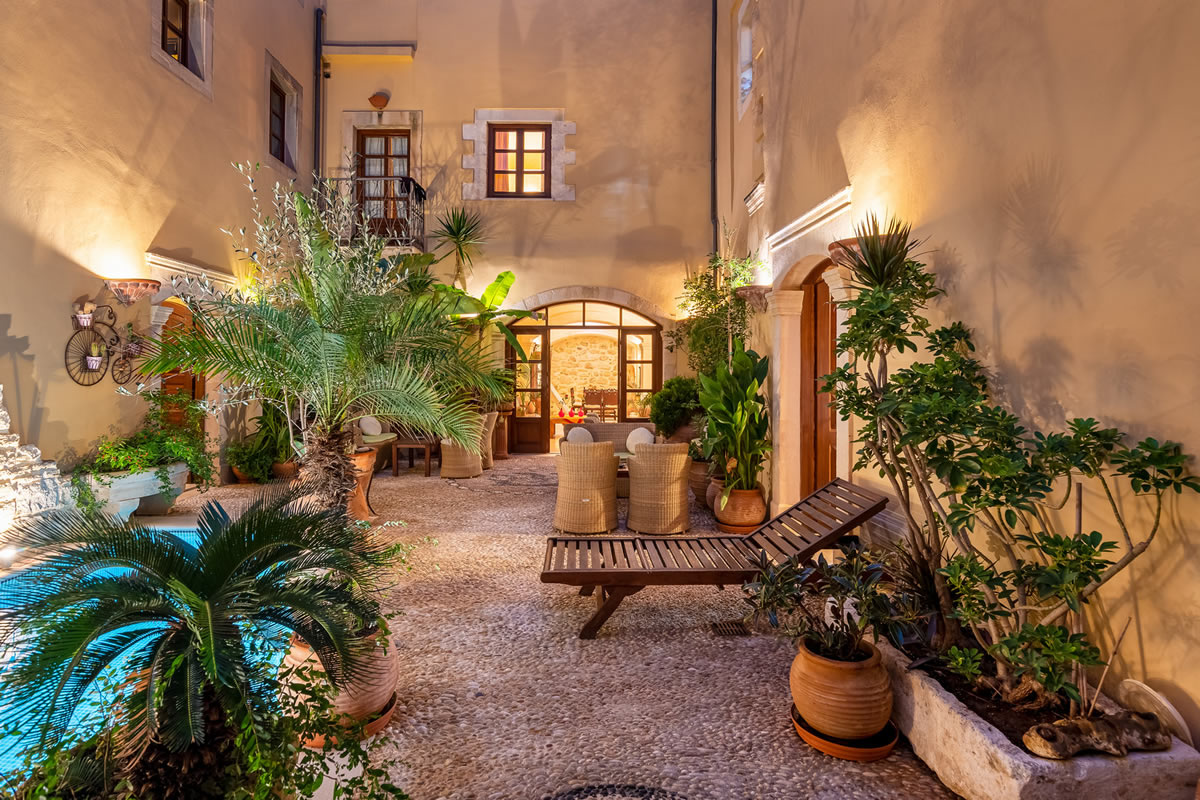 Rethymno - Old world Romance
THAT DESTINATION WILL IMPRESS YOU BY ALL MEANS
Explore one of the best-preserved medieval cities in Greece
Venetian fortification works mingle harmonically with orthodox and catholic churches, mosques, grand mansions of Venetian architecture, arches, and cobblestone streets they all create a wondrous atmosphere.
The Venetian Harbor of Rethymnon, next to the modern harbor of the city, with the Egyptian lighthouse of Rethymnon is one of the most picturesque areas of the Old Town of Rethymnon. It first operated in the Byzantine period (after 961), but flourished during the Venetian Times.
Rethymno's outstanding natural wealth is reflected on Mount Ida (called Psiloritis), which dominates the eastern part of the region, the most mountainous part on the island.
The variation of the landscape will impress the nature enthusiasts: flourishing valleys succeed harsh mountainscapes and rocky shores follow long sandy beaches.
Steep gorges, leafy valleys, small rivers cutting through the mountains, wild life refuges and forty canyons complete the picture.
TRUE HOSPITALITY
Steeped in its own long history, the Palazzino Di Corina features all the facilities and amenities expected of a luxury retreat while focusing on romance, well-being, and authenticity.
IMAGE GALLERY
GET A SMALL TASTE OF WHAT PALAZZINO DI CORINA HAS TO OFFER FOR YOU